5 Benefits of Having CCTV Installed at Your Business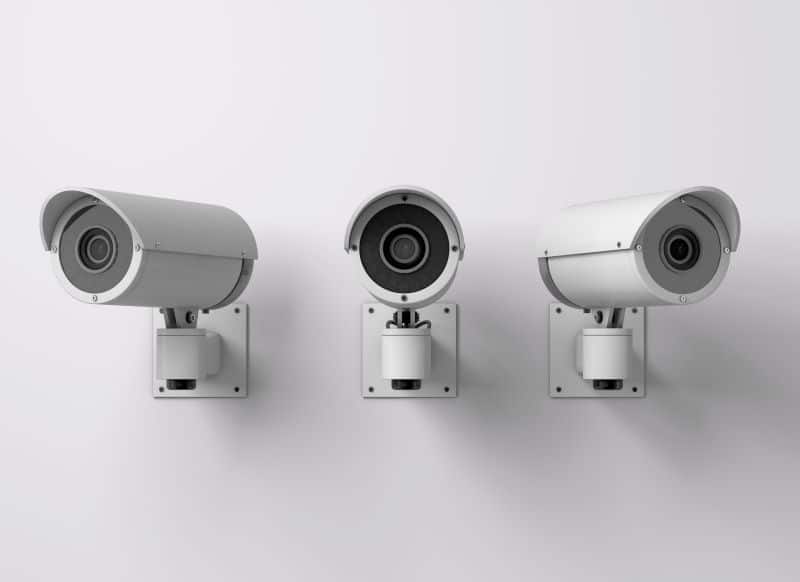 A commercial CCTV system (Closed Circuit Television) benefits businesses and commercial buildings in many ways. Regardless of the industry sector, location or size, CCTV cameras have become a vital piece of security equipment to safeguard staff, visitors, equipment, and premises alike.
Not only do CCTV cameras help deter crime, but they also provide many other benefits which help businesses grow and evolve.
From a long-term perspective, CCTV camera systems typically involve a low upfront cost from which businesses will reap the rewards for many years to come. In this article, we will discuss 5 main benefits that a commercial CCTV system can bring to your business.
5 Benefits of Having CCTV Installed at Your Business
Prevent Theft and Vandalism with CCTV Cameras – A commercial CCTV system is the ultimate crime deterrent for any business, keeping acts of trespassing, vandalism, theft or break ins at bay. From an internal perspective, CCTV systems can also help to safeguard staff, visitors, equipment, documents, and property from other employees.
24/7 Live Monitoring – The latest smart CCTV cameras allow business owners to monitor their CCTV systems live on their mobile device from anywhere in the world. The option of 24/7 monitoring provides peace of mind that your people and premises are adequately protected from intruders even when you're not there, 24 hours a day, 7 days a week.
Useful Evidence for Prosecution – The footage taken by CCTV cameras serves as a powerful piece of evidence in criminal investigations and internal disputes alike. Recorded footage can help to establish the facts of an incident, and the perpetrators are held to account, with no room for dispute.
Improved Employee Productivity – Commercial security camera systems can be used internally to monitor staff which in turn can improve staff productivity and streamline company procedures. Video footage of activities like employees' computer usage can help business owners and managers reduce the amount of time employees spend on non-work-related internet browsing and messaging.
Improve Overall Safety – CCTV cameras can improve overall safety for staff, visitors, and customers alike. The presence of CCTV can make for safer lone working conditions and put employees' minds at ease that someone is there to watch over them regardless of the time of day or year. Employees who work in hazardous or dangerous areas will have peace of mind that they are being watched over for potential security threats or accidents.
CCTV Systems from Lee, Fire & Security
Once thought to be expensive and disruptive to install, commercial CCTV camera design technology has advanced considerably to make CCTV cameras more affordable and a great asset to any business or commercial premises.
With over 35 years of experience in the fire safety and security sectors, Lee Fire and Security provides comprehensive CCTV Camera systems and professional installation for businesses and homes throughout North London.
To keep your premises protected from unwanted visitors and enhance the safety of those at your business, contact us today using our contact form, or alternatively, call us on 0800 731 3365.